Chefakademin
Leadership and Management Training since 1931
Chefakademin – formerly Mgruppen – provides management and leadership programs through a unique combination of expertise in leadership, management and personal development. We offer a broad portfolio of open enrollment programs, including tailored programs for team leaders, new managers and experienced managers on different levels.
We also tailor company-specific trainings to match your organization's unique challenges and needs.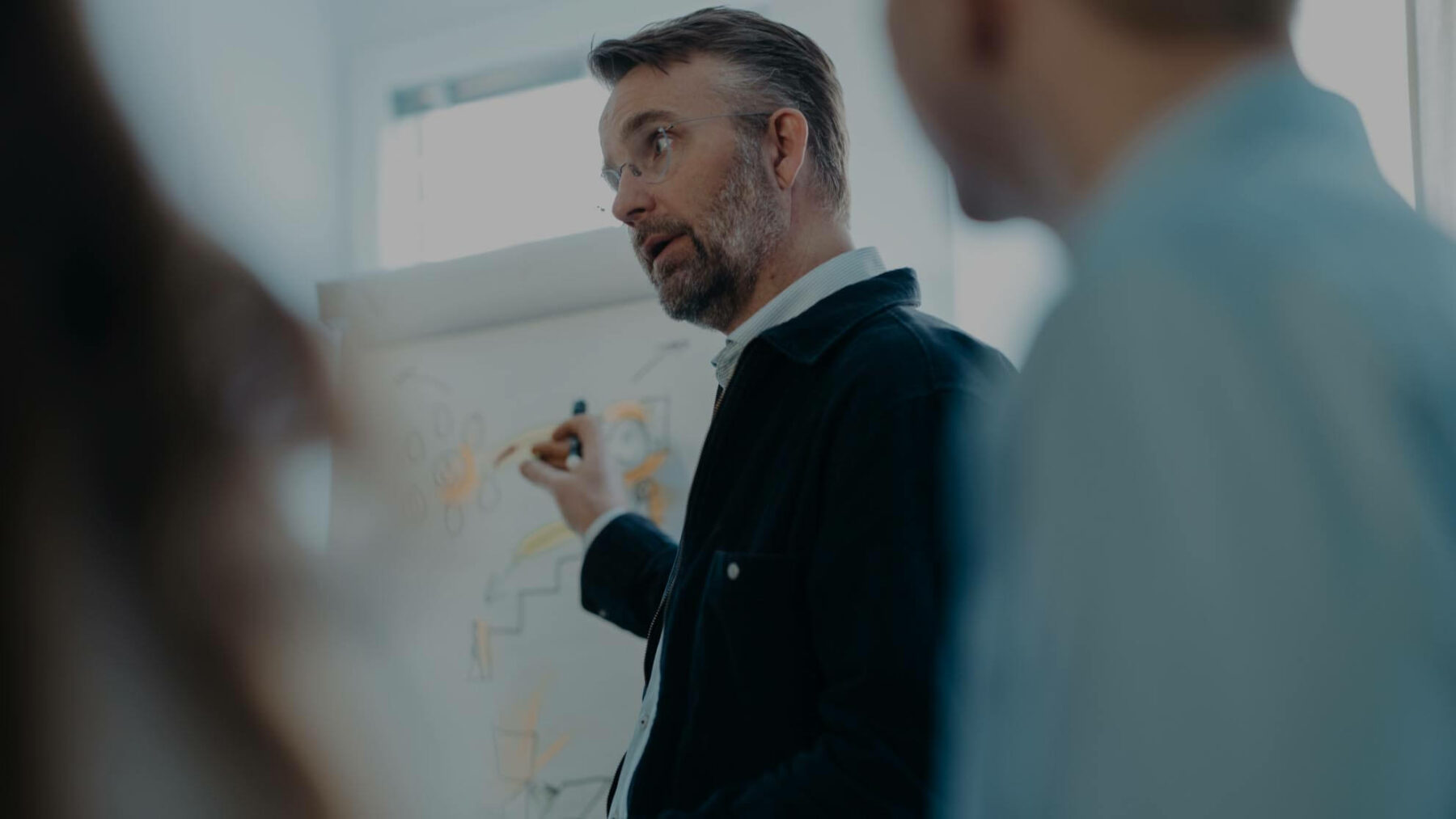 The success of companies and organizations is not dependent of a few high-level managers leading the business, but is rather a challenge to be met by everyone from the bottom up. This is why Chefakademin found it natural to build a wide range of training programs, intended both for team leaders, specialists and newly appointed managers, as well as for the board of directors, CEOs or active members of the senior management. Chefakademin's comprehensive portfolio is based on the idea that anyone can – and should strive to – become a better leader.
About Chefakademin – formerly Mgruppen
Chefakademin's mission is to develop managers, leaders and organizations into realizing their full potential. We have been committed to this cause since 1931, operating under various names throughout the years – most recently Mgruppen. Our goal is to lead the development of Swedish leadership education through our unique ability to combine leadership, management and personal development.
Curious to know how we can give your organization a boost, or further your career in leadership? Get in touch today through info@chefakademin.se or give us a call on +46 (0)8 731 41 51!
Quick facts
Approximately 3,000 managers and leaders take part in our development programs yearly.
Chefakademin offers around 20 open-enrollment programs, amounting to 80 planned starts each year. Many of our programs are available in several formats, offering both online and in-person training.
We have around 50 steady co-workers, as well as a versatile network of about 100 hand-picked expert consultants carrying out the tutelage.
Chefakademin has a broad network of collaborators, both domestically and internationally, consisting of researchers and lecturers associated with leading academic institutions and business schools, experienced leadership coaches and guest speakers with hands-on managerial experience from both private and public sector.
Apart from our open-enrollment programs, Chefakademin also offers customized internal training programs and one of Sweden's foremost Executive MBA programs.